A unique year-round mountain destination in NEOM
TROJENA will be an iconic, world-class destination, blending natural and developed landscapes – and offering unique human-centric experiences for residents and visitors alike. The destination will house six distinctive development districts centered around tailored experiences that blend real with virtual architectural and engineering innovations. All to create a destination like no other on earth.
WELLNESS SEASON
SEP-NOV

Wellness summit
Alternative medicine
Discovery week
Yoga retreat
Artist residency
Entertainment residency

WINTER SEASON
DEC-MAR

Skiing
Snowboarding
Winter fashion week
Ice skating
Music festival
Film festival

ADVENTURE SEASON
MAR-MAY

High-altitude training
Adventure triathlon
Yoga retreat
Mountain biking
Paragliding
Climbing

LAKE SEASON
MAY-SEP

Music festival
Food festival
Art fair
Cultural week
Light show
Yoga retreat
TROJENA is part of NEOM's regional plan, located 50km from the Gulf of Aqaba coast in the heart of our nature region – with elevations ranging from 1,500m to 2,600m and covering an area of nearly 60 square kilometers.
Capitalizing on the different climate in the area, where winter temperatures drop below zero celsius and year-round temperatures are generally 10 degrees cooler than the rest of the region – with its clear fresh air and stunning views, TROJENA will not only be a mesmerizing place to visit, but also a magical place to live and work.
The Ultra-luxury mansions
Use gestures to explore the map OF NEOM
The project
TROJENA will offer year-round outdoor skiing and adventure sports to be completed in 2026, an unrivalled experience and a global landmark for the Kingdom of Saudi Arabia. Highlights include a stunning man-made freshwater lake and 'The Vault'. It is a folded village fusing technology, entertainment and hospitality – as the main gateway into TROJENA.
On completion, the development will also contain a broad range of homes. Including apartments, chalets and mansions plus hotels ranging from the ultra-luxury and experiential to wellness and family resorts. In addition, there will be a wide range of retail, leisure and dining options. Activities including year-round skiing, water sports, hiking and mountain biking will sit side by side with an interactive nature reserve.
TROJENA will become one of the most dazzling destinations in NEOM and across the world. Infused with the ethos of NEOM with its bold ambition, built around technology and innovation. It will follow the principles of sustainability, state-of-the-art technology and astonishing design. It will provide extraordinary opportunities for residents and visitors looking for luxury, adventure, entertainment, livability and escape from the everyday.
"TROJENA will redefine mountain tourism for the world by creating a place based on the principles of ecotourism, highlighting our efforts to preserve nature and enhance the community's quality of life, which is aligned with the goals of the Kingdom's Vision 2030. It also confirms our commitment to be part of the global effort to protect the environment. TROJENA will be an important addition to tourism in the region, a unique example of how Saudi Arabia is creating destinations based on its geographical and environmental diversity. This forward-looking vision will ensure that mountain tourism will be another revenue stream to support the Kingdom's economic diversification while still preserving its natural resources for future generations."

His Royal Highness
Setting New Global Standards in
ARCHITECTURAL EXCELLENCE
Setting New Global Standards in
REGENERATIVE
WELLNESS PROGRAMS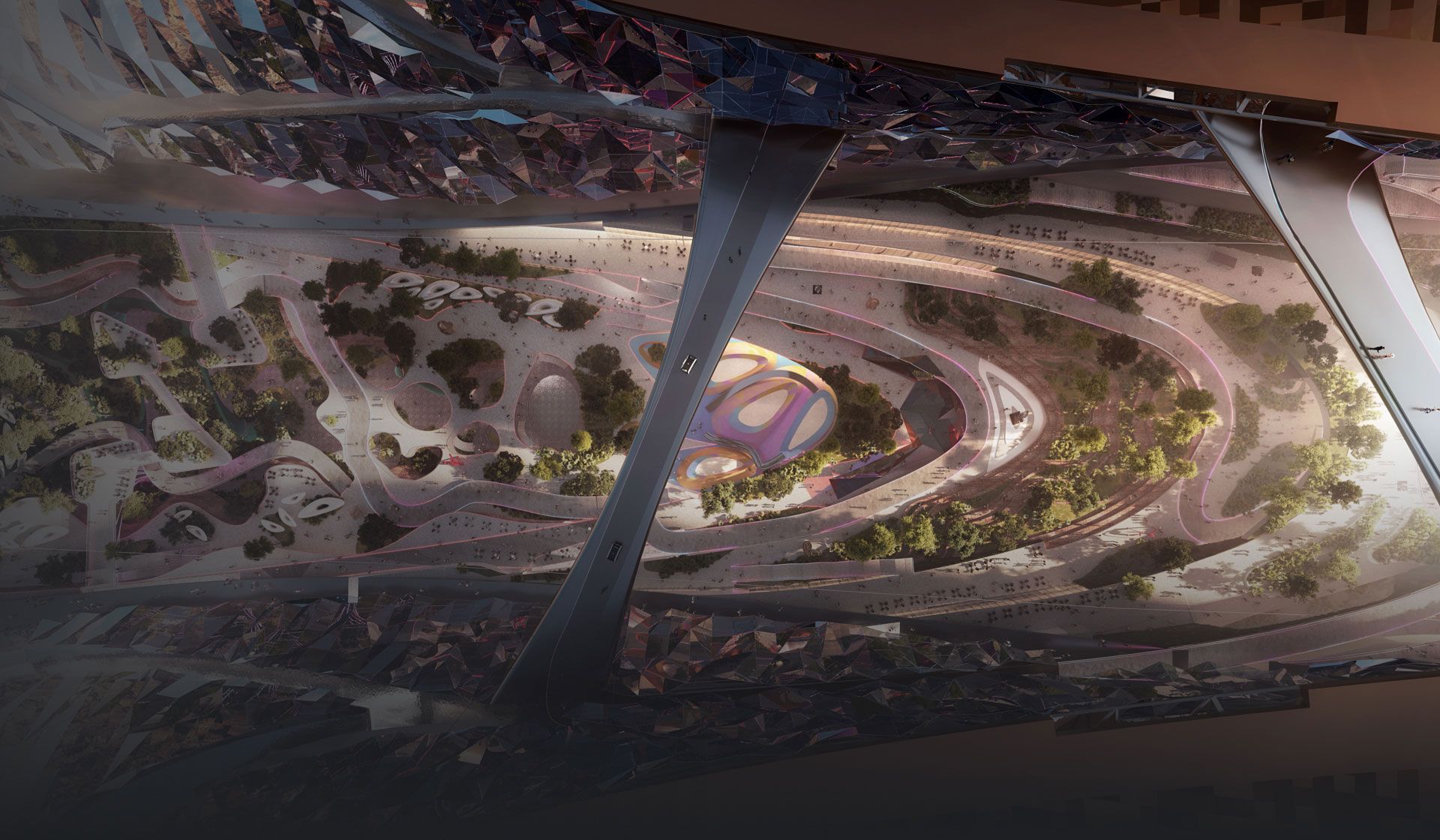 Setting New Global Standards in
TRANSFORMATIVE EXPERIENCES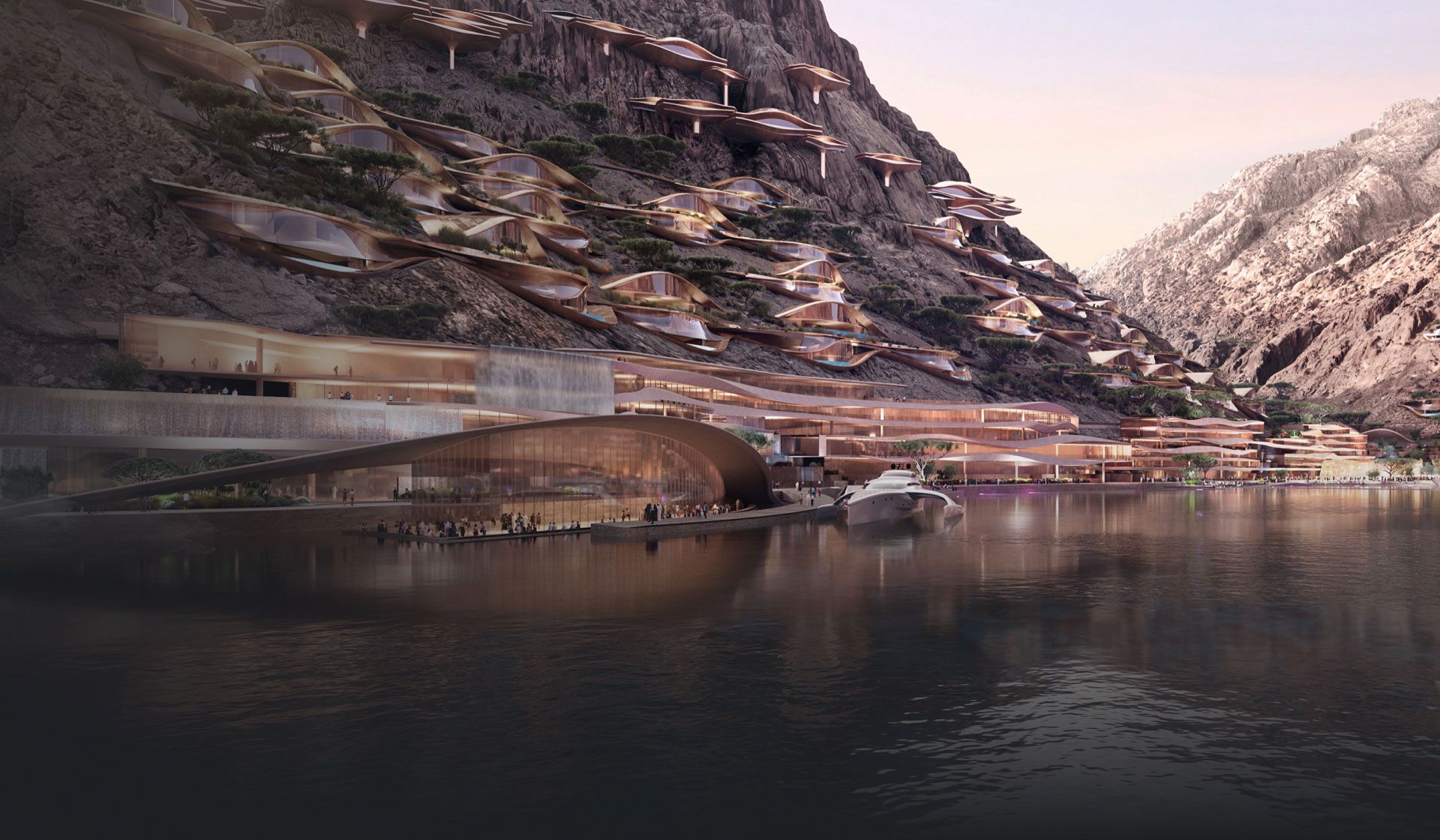 Setting New Global Standards in
PREMIUM
LUXURY
Setting New Global Standards in
PROTECTED
HERITAGE SITES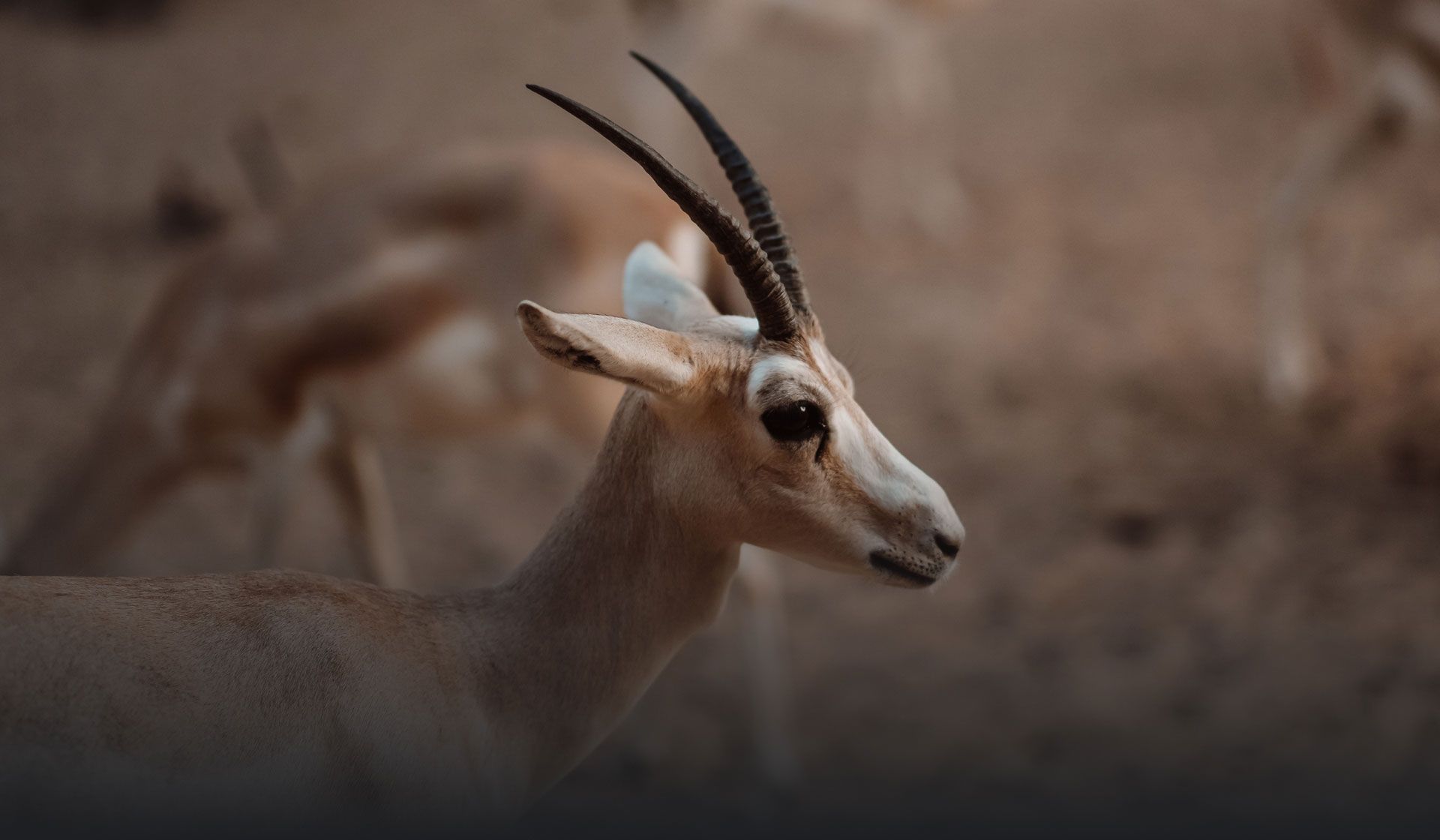 Setting New Global Standards in
THRIVING WILDLIFE
RESERVES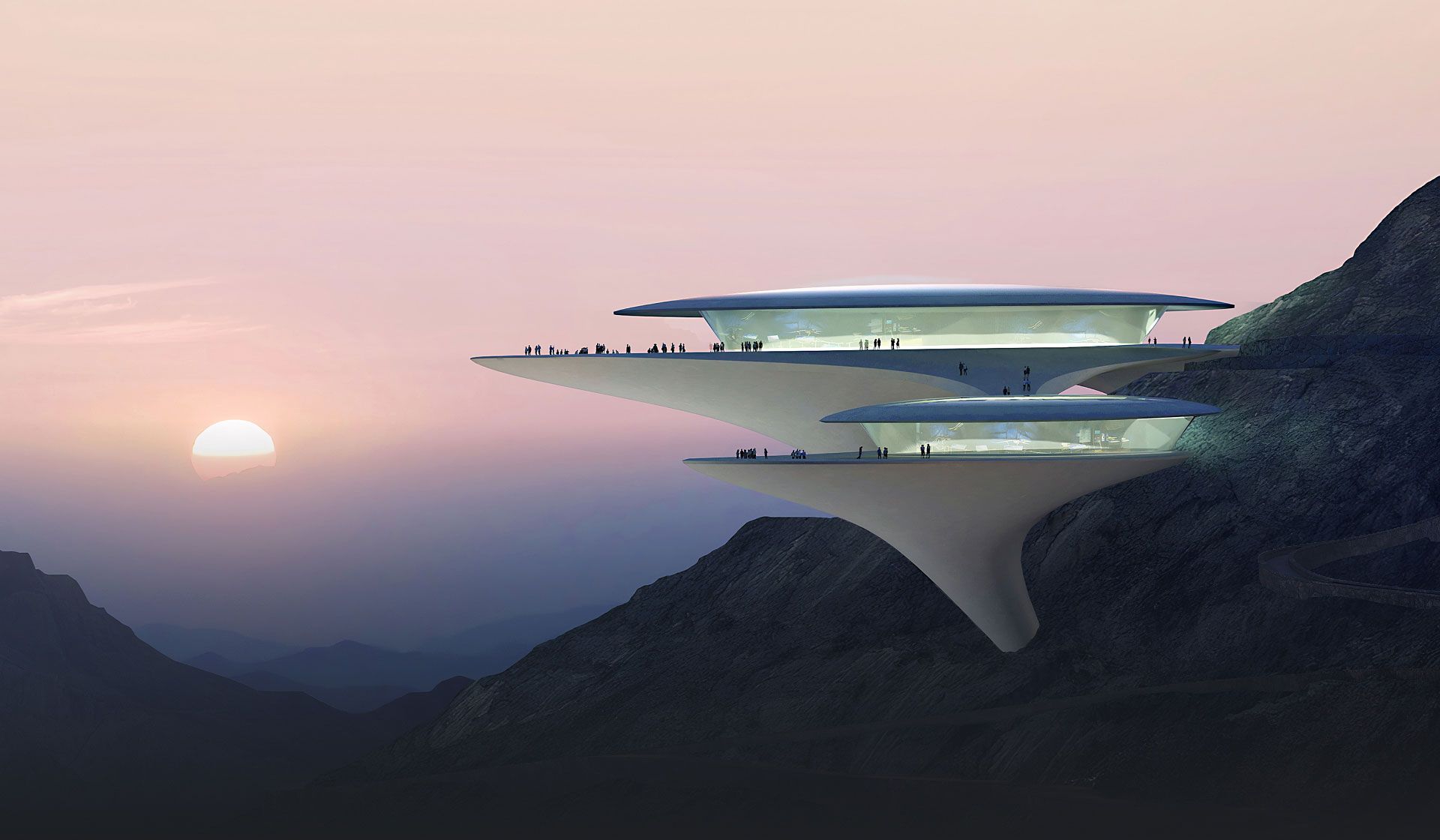 Setting New Global Standards in
ADVANCED TECHNOLOGY
OBSERVATORY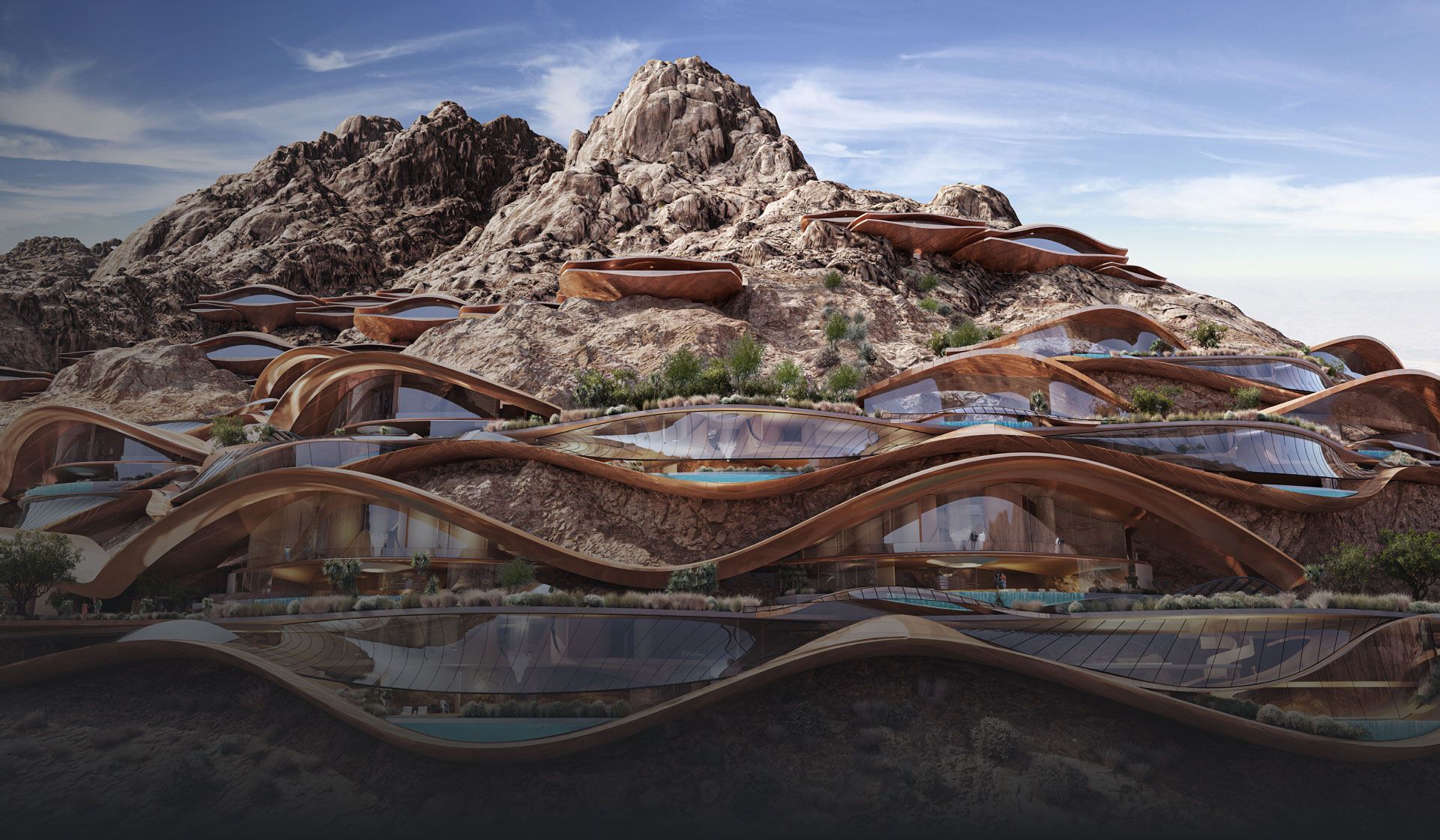 Setting New Global Standards in
EXCLUSIVE RESORTS, RESIDENCES & EVENTS
Philip Gullett
TROJENA Executive Director
01

Could you map out where TROJENA sits in the grand vision for NEOM and how integral it is to the success of the project?

02

Could you map out the world firsts that your team is working on?

03

TROJENA is aiming to be the pinnacle for new experiences and perspectives. Would you be able to map out what that means and how it's possible?

04

What will the world-class wellness programs include and focus on?

05

In the context of learning and development, will this be a place for leadership retreats and executive training as well?

06

Vertical or folded villages are a new concept, please can you tell us more about the thinking here with 'The Vault'?

07

The combination of architectural excellence, natural beauty, and next-level luxury at the top of TROJENA is compelling. Why has nobody ever done this before?

08

Which architectural firms are on board to help with this journey?

09

In terms of the advanced technology observatory planned, could you perhaps tell us a bit more about that?

10

In terms of the exclusive resorts and residences, how will they be different from the others around the world?

11

And what makes TROJENA such an attractive proposition for tourists, residents, business partners and investors as well?

12

How will it be connected to the other regions and cities in NEOM?

13

So how will NEOM protect the heritage sites and the wildlife that's so prevalent in that area around TROJENA?

14

Are there any hotel, hospitality, or other commercial partners on board – or is it too early in the cycle?

15

People will ask how is it possible to take water up to a man-made lake on the top of TROJENA – that is a huge engineering challenge isn't it?

16

What is the legacy you want to leave for future generations with TROJENA?

17

Could you tell us a bit more about your own profile and career?

18

How is life at NEOM for you on a daily basis?

19

What was the clincher for you to join the project here in Saudi Arabia?
From the coast, you can ski & scuba dive on the same day. Just 2 of 100+ available activities

Of the world accessible within a six-hour flight

Cooler climate - on average - than the rest of the region

Inviting mountain-top lake with precision-engineered design
THE PLACEMAKERS
People with passion can change our world and create a better future. Let our experts tell you how in this thought-provoking film.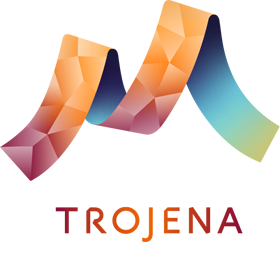 OUR PEOPLE
TROJENA's world-leading experts are creating the place of the future here and now on earth today – with experiences and settings beyond imagination.
Philip Gullett

TROJENA Executive Director

Philip Gullett is a chartered surveyor by profession. He has more than 32 years of real estate development experience and a track record in delivering high-profile projects, such as the regeneration of Battersea Power Station site in London. He was previously MD of development at Canary Wharf Group.

John Ward

Development Executive Director

John Ward is a business strategist with more than 30 years of experience leading mega-projects development in Europe, Asia, the US and Middle East. He has worked for organizations including Majid Al Futtaim, Qatari Diar and Bechtel.

Joseph Barnes

Development Management & Asset Design Director

Joseph Barnes has more than three decades of leadership experience with high-profile benchmark-setting community developments. At Disney, Celebration Associates, WestRock and, Qiddiya – he led the design, development and operations activities for real estate initiatives in the US and Saudi Arabia.
NEOM is the world's most ambitious tourism project. Built on a most ancient land, enhanced by world-leading design, immersive digital experiences and seamless travel.
It will challenge and shape the possibilities of global travel in the years to come. Nurturing the raw, untouched landscapes, majestic TROJENA peaks and spectacular coastal waters – this will be a new model for sustainable tourism. From the revolutionary urban design of one of our flagship projects THE LINE – with no pollution and no traffic – to the regenerated and rewilded natural wilderness. It will be a destination like no other, enthralling and enticing the world's travellers.